KHAWVÊL LÂWM NAN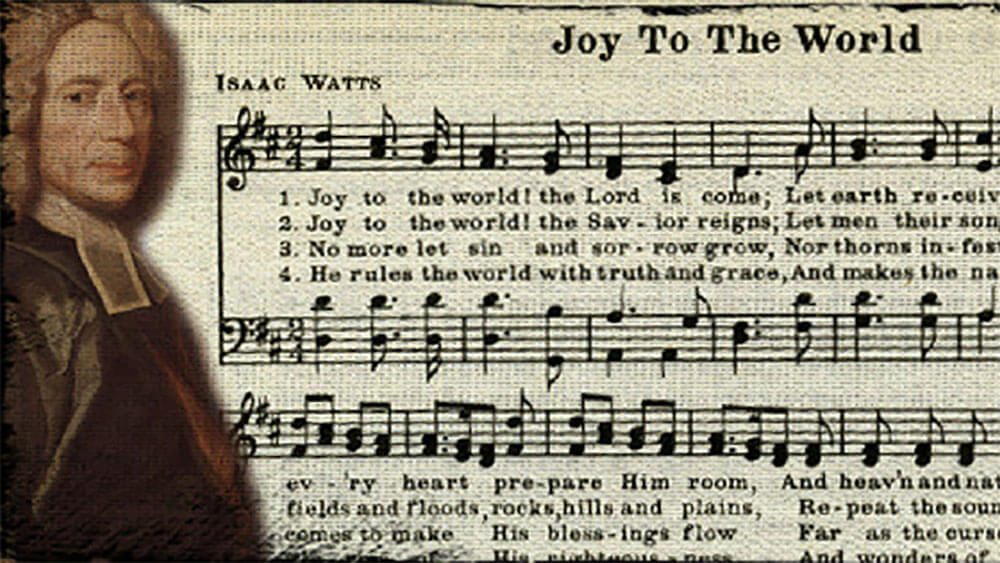 SAM 98:1
A thil mak tih ropui tak avângin, Lalpa chu fakin hla thar sa rawh u, A kut ding lam leh a bân thianghlim ngei chuan Chhandamna a rawn thlen ta.
Krismas ti Krismas êm êm tu chu 'Khawvel lâwm nan a lo kal' tih hla, Isaac Watts-an kum 1719-a a tihchhuah kha a ni.
Kum tam tak liam taah khan Thuthlung hluia Davida fakna hla (Sam) sak ho dual dual ringawt chu an hne a, Samuel Wesley-a phei chuan thlâk a duh thu a au chhuahpui a, mi tam takten ihe lovin an ṭawmpui nghal hial a ni.
Chung boruak invawrh hun laia hotute lawm hlawh lo protestant rawngbâwltu leh French Calvinist fanu râltlân fapa duhawm tak, Isaac Watts-a a rawn nei a, mahse vânduaithlak takin he khawvêlah hun khirh tak a rawn hmachhawn nghal a, kum 14 tehmeuh tiduhdahna leh chhûngkaw harsatna tlâkbuak kârah a rawn seilian a. Chuvangin natna khirhkhan tak a tuar a, fit 5 bâk a ṭhang thei lo a, hrisel lohna phuar vêlin a nun a hman phah a ni.
Mahse a rilru erawh a paukhauh a, a thlarau nun pawh a hrisel lawi a, hla phuah thlengin a chemkalna a nihzia a rawn puangchhuak a. Pathianni tûk khat inkhâwmah chuan, Isaac-a, kum 15 chauha upa chuan inkhâwma hla sak dân kalphung chu huai takin a rawn sawisêl a. Chutah le, an Deacon pakhat chuan a hmêl a enin a zuam ta a, "A ṭha zâwk i hriat chuan min han kawhhmuh la, tlangval" a ti a.
Beihna leh harsatna tam tak paltlang thei khawpa mi rilru paukhauh Isaac Watts-a "Father of English Hymnnody" an tih hial tâk chuan chuti nanana chu tiin 'Joy to the world' tih hla a rawn phuah ta a ni.
Krista lo pianna chu mawlmang takin, fiah fel fai bawk si a a rawn puanchhuah avâng hian khawvêla Kristian hrang hrang (Christendom) te hriathlawh berte zînga mi a ni ta a ni.
Kan Lal lo piang lawmin kan thinlung hmun zawng zawng a tân i kian ang u.