MIDANGTE HMANGAIH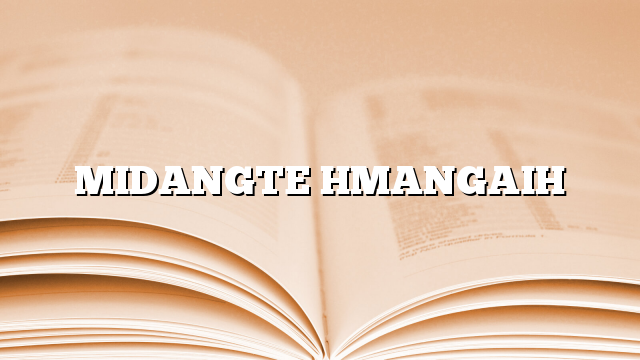 Marka 12:31
"A dawttu chu hei hi a ni, 'Nangmah i inhmangaih angin i vengte pawh i hmangaih tur a ni,' tih hi. Heng aia thupek ropui zawk reng reng hi a awm lo, tiin a chhang a."
.
21st June hi American Idol 2009, Kris Allen Birthday a ni a. Kris-a hi hmun hrang hrang; Burma, Morocco, Mozambique, South Africa, Spain ah leh Thailand ah te missionary in a lo kal tawh a ni.
.
Morocco rama Missionary-a a kal tumin a thi tep a. Chumi hnuah Thailand-ah te a la kal leh tang tang a. Thailand a kal dawn hian a chhungten a Guitar neihchhun US Dollar 700 man, TAKAMINE an tih chu ken an phal lo a. A chhungte phal lo chung chung chu a keng ta tho a.
.
S.E.A. ram vela an zainaah a Guitar chu uluk takin a keng zel a. Vawi khat chu Thailand rama an rawngbawlna hmun pakhatah hmeichhe naupang pakhat hi Guitar nen a lo zai a. A Guitar chu a hlui em avangin a ri pawh a hriat that theih mang loh a. Guitar hrui pawh a nei kim bawk si lo a.
.
Kris Allen-a chuan uluk takin a lo ngaihthla a, mahse a Guitar chhe deuh a hmuh chuan a khawngaih lutuka a mittui a luang zawih zawih mai a. A zai zawh chuan Kris-a Chu a Guitar nen Stage-ah a han lawn a, hmeichhe naupang hnenah chuan a Guitar duh em em mai, a chhungten ken an phal loh, man to tak, TAKAMINE Guitar chu a pe ta ringawt mai a ni. Mi tam tak ten an ngaihsan phah mai bakah inhmuchhuak te an awm a. Mi pakhat chuan, "Kris-a hi mi danglam tak a ni, amah avangin midangte hi ka hmangaih fo tawh anga, midangte ka ngaihsak ve thin ang. Mi inngaitlawm leh mi fel tak a ni. Ka nun min chawm reng ang che. Ka thihni thiengin" a ti a ni.
.
Vawiinah chuan Guiter perh sen loh, mawi tak tak a nei a.