THAWNTHU CHUL THEI LO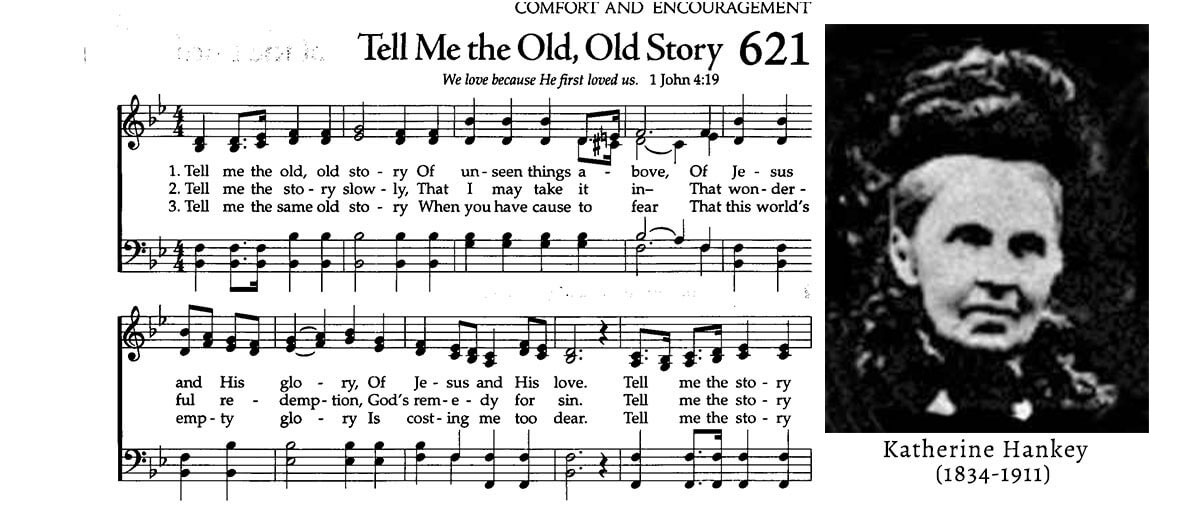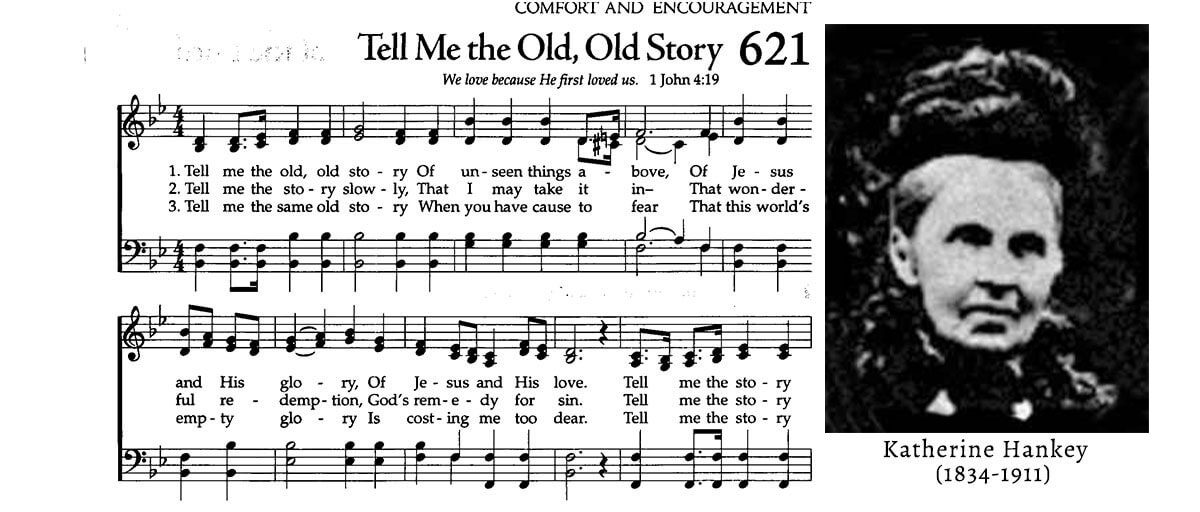 HEBRAI 13:8
Isua Krista chu niminah nên, vawiinah nên, kumkhua pawhin a pângngaiin a awm fo vang.
'Thawnthu hlui chu min hrilh rawh' KHB 339-na hi Miss Katherine Hankey (1834-1911) phuah a ni a. British Banker hlawhtling tak fanu a ni. A hunlaia khawsa nuam ve tak chhûngkua aṭanga lo seilian a ni nghe nghe. A naupan laiin an ṭhenawm lawkah Bible class kalna a awm a, tah chuan bible a zir ve ṭhin a ni.
Tichuan, a phâk ang tâwkin rawngbâwlna a hun neih dân ang zêlin a hmang ṭhin a. Mahse kum 30 bâwr mi vêl a nih chuan damlohna lian takin a rawn tlâkbuak ta mai a. Dâktawr chuan kum khat chhûng teh meuh mai engmah tilova châwl hahdam tûrin a lo ti a. Hankey chuan hrehawm a ti êm êm a. A chhan ber pawh kum khat teh meuh mai Bible class a pe thei lo tûr kha a ni ber.
Kum khat dâwn teh meuh han chawlh chu rawngbâwlna kawnga mi ṭhahnemngai tân chuan a rei duh hle ang. Chung hun chhûng zawng chuan Hankey chuan Pathian a pâwl ṭhin a. Hla a phuah a, thu a ziak bawk a. He hla mawi leh nalh tak, 'Thawnthu hlui chu min hrilh rawh (Tell me the old, old story)' tih hi a phuah ta a ni. Tin, hetih hunlai hian 'I love to tell the story' tih hla a phuah bawk.
Tichuan thla 10 a lo ral a, Pathian khawngaihna avângin a lo tho harh peih ve leh ta a. London-ah chuan a kîr leh a, tah chuan a châk em em Isua chanchin zirtîr chu a chhunzawm leh ta a ni.
Aw…! Miss Hankey ang hian Isua chanchin leh a thawnthu hi sawi châk leh ngaithla châk reng ni ve thei ila, a va'n lawmawm dâwn êm. Mahse he khawvêl thawnthu te hi sawi nuam kan ti zâwk hle mai si a. Hmuh châk leh sawi châk dangte hian Isua Kraws thu ngaihthlâk min peih lo tîr tial tial si chuan a va la pawi dâwn em!.
He thawnthu hlui chul thei lo hi, hrilh nawn hrilh nawn kan ngai a. Sawi nawn fo a ngai a, ni tinin kan nunah kan lantîr a ngai a ni.
Thawnthu hlui chu min hrilh rawh,
Vân chunga chanchin thu;
Engtin nge min chhandamzia,
Lal Isua khawngaih thu!