THU LEH HLA THILTIHTHEIHNA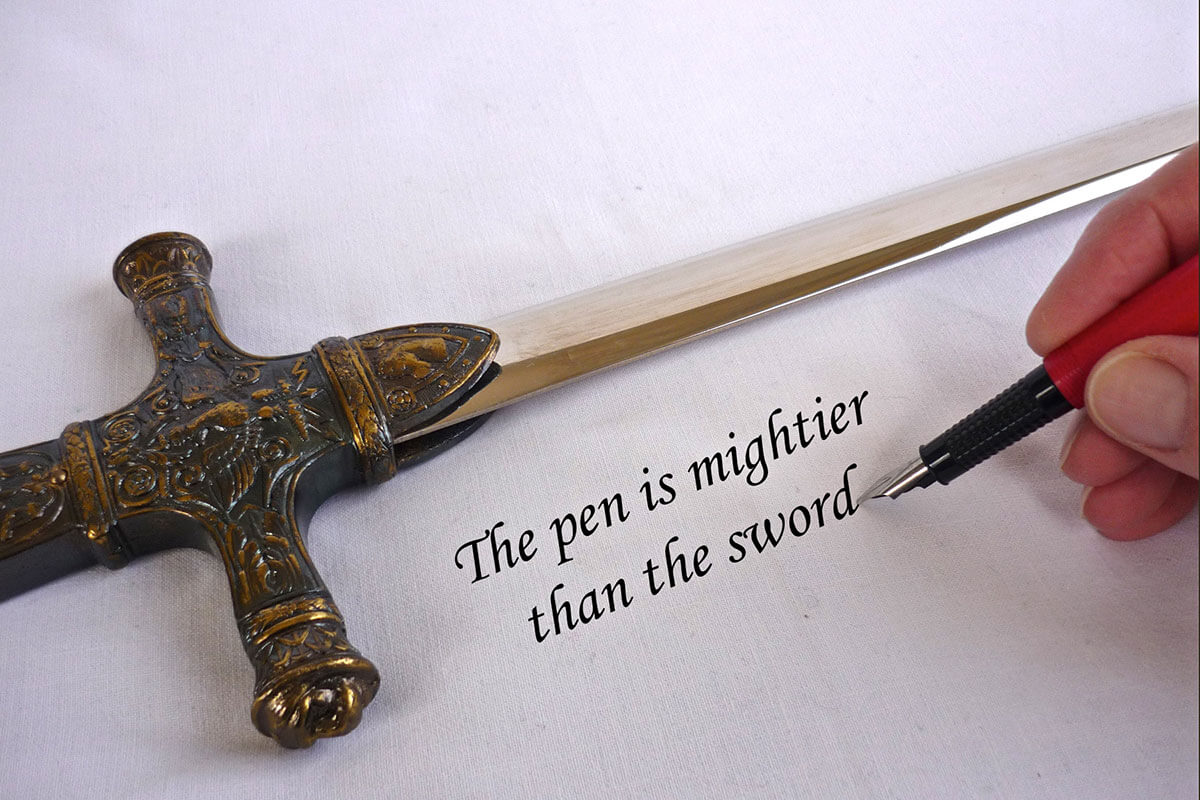 – Chhantea (Oriela patea)
E. Lungdar
The pen is mightier than the sword.
Hmân hmânah sâppui kan ngaihsân, an ṭawng pawh uluk ngur bin a bin a kan zir. Chheh sualsak kan hlauh êm êm te khuan pen nîb hmâwr hmang ṭangkaitute thiltihtheihzia hi an lo hmu daih tawh a. Ngûnhnâm aia thil a tih theihna an lo hmu daih tawh.
French mi hrâng, a ke veilam a pên a Europe khawmualpui a khûr an tih Napoleon khan, "sipai rual tam tak aiin chanchinbu phêk khat ka hlau zâwk" a ti. Hlauh neih ka hlau ber ti a amah inchhâl khân pen nîb hmâwr thiltitheia siamtu te zuk hlau tlat a.
He kum zabi khawvêla awm mêk a miten Pathian rawngbâwltu ṭha bera an thlan Billy Graham chuan, "Rawngbâwltu ṭha chuan a kut dinglamin Bible a keng ang a. A kut veilamin Chanchinbu" a lo ti daih tawh.
Fam Mafaa Hauhnar chuan hêng ziaktu leh ziak mite thiltihtheihna hi a lo hmuh chian êm avangin thuziak mite nun chu martar nun a ni tih ang tlukin an tân a chungpikna thu a lo ziak tawh bawk. Ni e… mitthlaah Galileo te an lo lang nghal ṭhuam ṭhuam ang chu.
Tunlai kan ram ve ah zâwk. Thuziak hmanga ram leh hnam chhan tûra in koh harhna lam hawi hi a vang pharh a. Kan sakhua humhim zâwnga pau ṭha ngam pawh kan awm lo. Kan ram leh hnam hun tawn Issue azir a pau thei kan awm lo. Kan ziak ve dêk dêk a, likers 2k kan nei dêk dêk a, a dik, dik lo, a chuti khati tih lam hawiin mizo literature sâwr zîm leh mahni inhung hi inti thuziakmi tam zâwk te tum hi a ni. Poem, poetry, article etc. ṭha tak tak a awm. Ṭha lem lo leh a dik leh ṭawngkam duhtui leh fîr zual tâna helh âwl âwl tham a awm bawk. Mahse mitin kan chîm chin leh kan phâk tâwk a inang lo. Chuvangin kan literature khawvel hmang hian kan ram leh hnam leh sakhuana vawnhim leh humhim tûrin kan pen nîb hi thiltitheiin siam ila.
Kan mizo literature hi sâwrzîm lutuk lo teh ang u.